Lavenham Brook was set up in 2003 with one clear aim: to showcase the best in Suffolk produce. We are now the proud owners of 150 acres of rolling Suffolk country, producing higher-welfare beef from our award-winning herd of Suffolk-native Red Poll cows, pure apple juice from rare English heritage varieties, and wines from grapes that are perfectly suited to the local climate and terroir.
We believe that the use of traditional farming methods leads to the best quality produce: our apple trees and vines are all pruned and picked by hand so that attention can be given to each and every fruit, and so that we can select only the best for our wines and juices. We also believe in creating an excellent Red Poll bloodline, and the success of our efforts has been proven by the awards we have received in recent years. It's all about raising healthy, happy cows and producing delicious beef.
Our herd grazes 150 acres of rolling hills and water-meadows, 2 miles to the east of the ancient market town of Lavenham. The Red Poll is a traditional Suffolk breed, first developed by crossing the Norfolk Red with the Suffolk Dun in the early nineteenth Century.
Together, the Red Poll, the Suffolk Lamb and the Suffolk Punch horse are known as the Suffolk Trinity.
At Lavenham Brook, animal welfare and maintenance of a top-quality herd are our top priorities. We breed all our replacement heifers on the farm from our four stock bulls, giving us the best means of creating an excellent bloodline.
In 2017, our herd received 10 prizes at the Suffolk Show, including Champion Female and Reserve Champion Bull.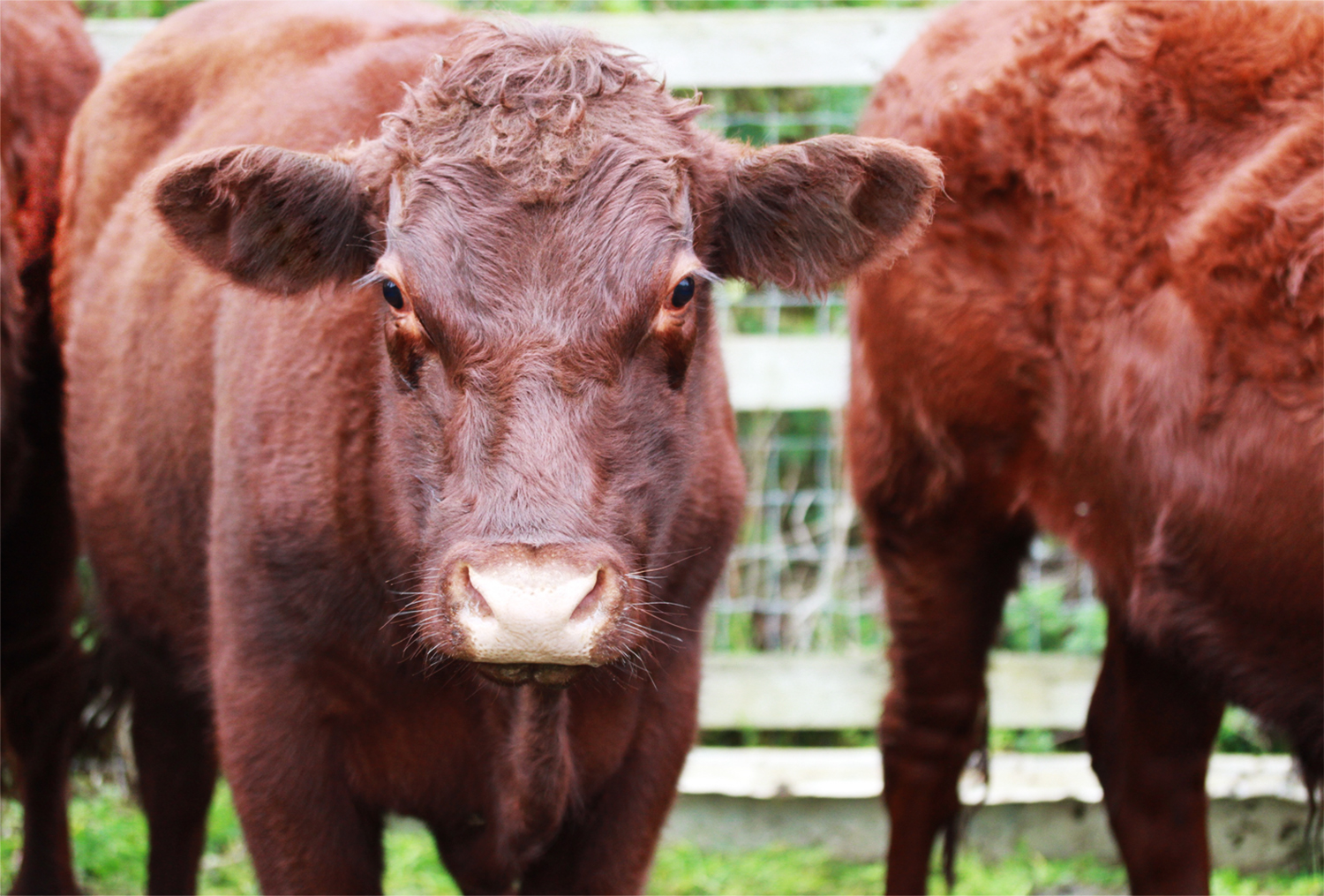 Our vineyard occupies a south-facing, chalky slope above the River Brett. We prune and harvest our 10,000 vines of Bacchus and Pinot Noir by hand for the best quality, and they are then pressed, fermented and bottled by the award-winning New Hall Vineyard in Purleigh, Essex.
We currently produce a white Suffolk Bacchus, Pinot Noir Rosé and our English Sparkling Brut. Later this year our customers will be able to purchase our very first red wine, produced with our 2018 Pinot Noir grapes which saw an unprecedented amount of sunshine.
We already have a number of prestigious awards under our belt, including the 2013 Waitrose Trophy. Earlier this year we received a Gold Award from the internationally-acclaimed 2019 Sommelier Wine Awards for our 2017 Bacchus.
English Heritage
Apple Juice
Our orchard is planted with eight heritage varieties of apple, some of which were first introduced as early as 1707.
Heritage varieties have become less common as the requirements of modern, large-scale farming have favoured varieties that are easier to grow and maintain. However, what they may lack in practicality, they more than make up for in flavour.
All our trees are traditionally pruned into an open-centred shape, and then hand-picked at harvest-time to ensure only the best fruit make it into our juice.